Yo,
Spécial thanks à Kyoos Pour l'outro !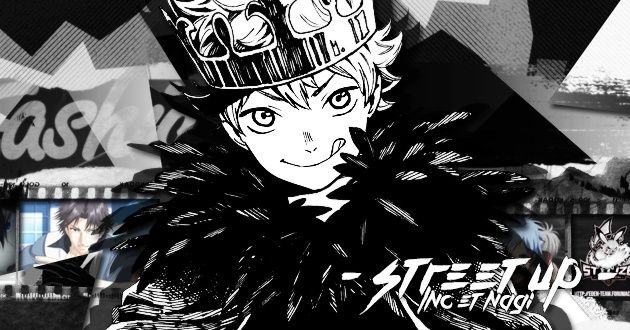 Fr -
Alors voici une collab réalisé par moi et Lnc pour l'Iron Chef de la EdenTeam ! Alors cette IC on ne l'a pas préparé du tout, à la base on ne devais même pas y participé mais après avoir écouté cette musique, ça à fais TILT donc ça a été un peu chiant de dl les épisodes et cherché des scènes sur des anime qu'on avait pas encore commencé ou pas vue depuis un bout de temps en pleine IC m'enfin le but étais de progressé et je pense que c'est réussie. En tout cas on c'est bien éclater à la faire !
- Eng
So this is a collab make by me and Lnc for the iron chef EdenTeam ! So this IC we did not prepare at first, we did not to participated but after listening to the music, it's saying that we tried. So it's was a bit boring  to download ep's and find a scenes for this collab "sport".
Infos :  
Editors : Lnc and Nagi'
Anime : Various ( SPORTS )
Dedicace : Kyoos / Nizuki / EST
Song : Dope DOD - What Happened (Tha Trickaz Remix)
Part Nagi' : 1,3,5 : Intro / Kuroko / Inazuma Eleven
Part Lnc : 2/4/6 : Haikyu / Free! / Prince of tennis
Streaming :
_________________